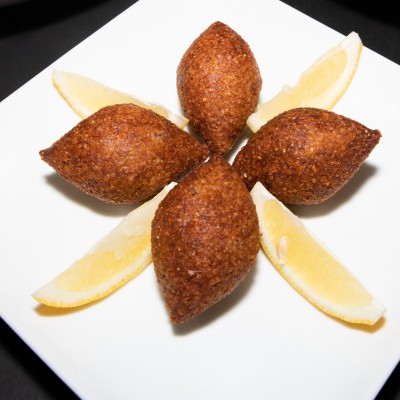 Fried Kibbeh Appetizer
$10.99
---
Beef dumpling made with cracked wheat stuffed with seasoned ground meat and pine nuts. (4 pieces).
ORDER ONLINE
0 customers Fried Kibbeh Appetizer! Leave a review to let us know what you think.
You may also like
--- Crispy croquettes of fried garbanzo beans with Lebanese seasonings. Served with pita bread and tahini sauce. (5 pieces).
Whipped garbanzo beans, tahini, fresh garlic, lemon juice topped with paprika and cumin, and olive oil. Served with pita bread. (8oz).