 Lamb Kebab Entrée
$17.99
---
Marinated lamb filet..
ORDER ONLINE
0 customers Lamb Kebab Entrée! Leave a review to let us know what you think.
You may also like
---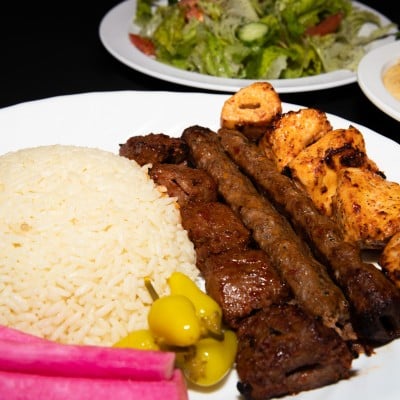 Marinated Filet Mignon, chicken breast, and beef lule. The sides will be enough for 2 people.. Crispy croquettes of fried garbanzo beans with Lebanese seasonings. Served with tahini sauce..